Interview with Alessandro Gallina
New Phd in Medical Science and focusing on non-invasive vagus nerve activation. Alessandro Gallina has the ultimate goal to bring discoveries on neural regulation of non-resolving inflammation to clinical trials.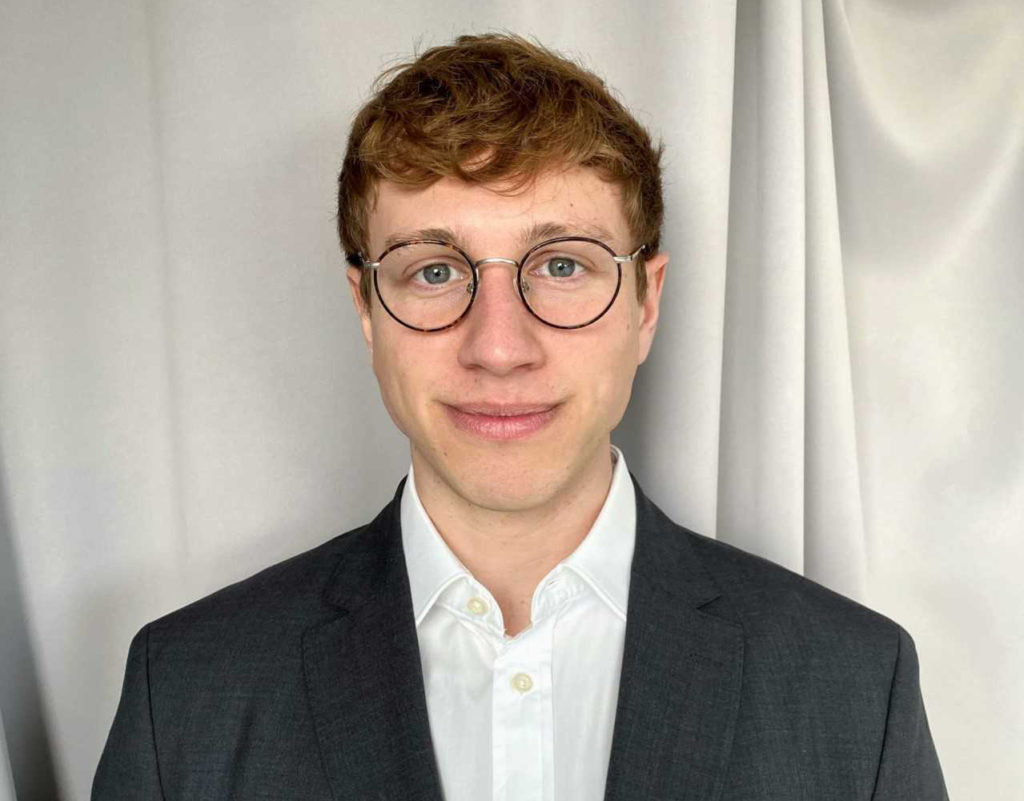 1. What research are you doing at MedTechLabs?
I am currently working on several projects at the Stockholm Center for Bioelectronic Medicine at MedTechLabs. Primarily, study how the vagus nerve regulates inflammation and am involved in developing new technology for specific non-invasive activation of the vagus nerve.
2. What impact are you hoping your research will have?
Our program at MedTechLab brings together different laboratories, expertise, point of views, and approaches, to find novel ways to overcome methodological limitations and bridge the gap between scientific discoveries and clinical implementation.
My work has the ultimate goal to bring our discoveries on neural regulation of non-resolving inflammation – a condition that underlies many chronic inflammatory diseases, including debilitating cardiovascular and rheumatic diseases – to clinical trials. I hope that the outcome of my research will improve the quality of life for patients, and maybe even prolong life for patients suffering from debilitating excessive inflammation.
3. When might the results be of practical use to patients?
In our most recent paper from the Stockholm Center for Bioelectronic Medicine at MedTechLabs (Caravaca, Gallina et al., PNAS, 2022), we show how electrical activation of the vagus nerve in the neck promotes resolution of inflammation, which is an important part of healing from infection and tissue damage. These results improve our understanding of how inflammation resolves and heals.
Since electrical vagus nerve stimulators are already approved and used in clinical trial for treatment of inflammation, clinical studies that build on these findings can be planned in the near-term. Our technology for non-invasive vagus nerve stimulation is currently being developed for human use in a start-up company supported by KI Innovations. Accordingly, we expect this technology and these insights to be part of clinical trials in in the coming 2-3 years.
4. What is your background and motivation as a researcher?
On the 1st of April 2022 I defended my doctoral thesis: Understanding Inflammation Requires Neuroscience, and I am now a Doctor of Philosophy in Medical Sciences from the Karolinska Institutet. I have a Master Degree in Neurosciences and a Bachelor's Degree in Biology. Between my MSc and the beginning of my PhD studies I have been employed as research assistant in the Department of Medical Biochemistry and Biophysics (Biomaterials division) at Karolinska Institute, where I had the opportunity to merge the knowledge acquired during my master studies with the foci and techniques of the hosting laboratory, the Ana Teixeira's Lab. Aimed to deploy novel approaches in clinical research, I then joined the Peder Olofsson's group, the Department of medicine (Cardiovascular Medicine division) at the Karolinska lnstitutet at Bioclinicum, to start my PhD studies.
I have always had a passion for solving a variety of problems via interdisciplinary approaches, which is reflected in both my academic choices as well as in my doctoral studies and publications. The Stockholm Center for Bioelectronic Medicine at MedTechLabs has allowed me to fully explore this passion, being able to establish several collaborations with experts in fields far from mine, and finally face many, often old, questions still in need of an answer.