Program Director Optical 3D microscopy for more effective diagnosis of kidney diseases. Research leader and MD at Department of Nephrology, Karolinska Institutet/Danderyd University Hospital.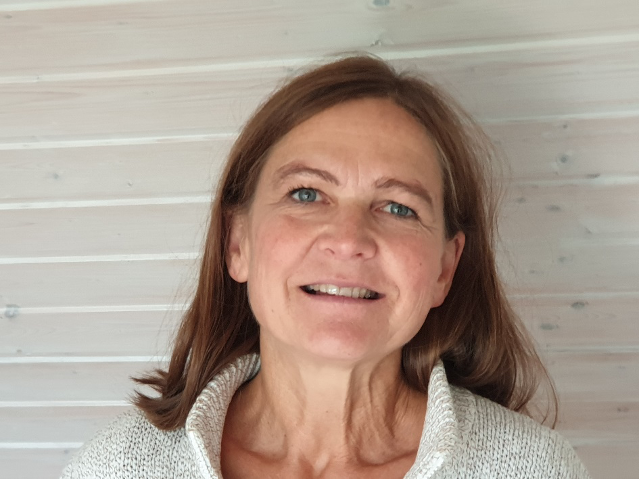 Sigrid Lundberg, MD, Senior consultant in Nephrology and Internal Medicine at Department of Nephrology, Karolinska Institutet/Danderyd University Hospital.
What research will you conduct within MedTechLabs?
The research I have been conducting for 20 years, in addition to my main clinical work, is about understanding the mechanisms of disease onset and progression in chronic kidney disease. This takes place within the framework of a number of national and international collaborative projects and research networks. My focus is on the disease IgA nephropathy (IgAN), which is the globally most common form of glomerulonephritis and also constitutes the most common diagnosis among patients in Sweden who live with a transplanted kidney or dialysis due to inflammatory kidney disease. Our renal medicine patients are asked in connection with diagnostic kidney biopsy to participate in clinical biomarker and follow-up studies where blood and urine samples are saved for research purposes and that the patient gives their consent to kidney tissue left over after clinical diagnostics being used for research. Clinical data is stored in our national quality register SNR. My role is thus, together with my research colleagues at MedTechLabs and Clinical Pathology as well as Karolinska Institutet, to bring the new 3D microscopy method to the clinic. In collaboration with the pharmaceutical industry, we also plan to use the potential of the method to study mechanisms of action and treatment outcomes in newly developed forms of therapy.
What impact do you hope to have with your research?
My vision is that with further developed diagnostic methods we can more safely, faster and at a lower cost than today characterize structural changes and molecular mechanisms in various kidney diseases and in the individual patient to be able to offer a more specific, effective and gentle treatment in the very near future. By analyzing changes in kidney tissue in relation to clinical data and levels of various markers in blood and urine samples, I also hope that we find improved methods to monitor our treatment and to detect early relapses of inflammatory disease activity that require modification of treatment. Via established research networks, the method will be able to be spread to other centers at national and international level.
When would this research come into practical use for patients?
Already today, great focus in renal research is on developing internationally validated risk prediction models that with the help of kidney biopsy findings, clinical variables and disease-specific biomarkers can stratify patients' disease in relation to modifiable pathogenetic mechanisms, and to the individual risk of developing progressive renal failure. New knowledge in that field will be used more and more both in clinical practice and to try new treatments where, with the help of stratification, it will be possible to perform studies with greater reliability in smaller patient groups and in a shorter time. This is especially important for the development of therapy options for more rare disease groups such as glomerulonephritis, but also in the large disease groups such as diabetes and hypertensive kidney disease that have a huge impact on public health and health economics.
What is your background and motivation as a researcher?
My first research experience was during my medical studies in Göttingen and Lübeck, Germany, where I for my 'Doctor of Medicine' in 1991 participated in experimental research at Karolinska Institutet, Stockholm. I moved to Sweden after my medical degree in 1991 and was certified in 1995. As a specialist in Internal Medicine (2002) and Kidney Medicine (2003), I have always felt a great commitment to developing and individualizing the care of the people whose treatment I am responsible for or asked for advice. In 2002, I was invited by Professor Stefan Jacobson at Kidney Medicine, Karolinska University Hospital in Solna, to participate in a long-term study of patients with a biopsy-verified diagnosis of IgAN. In 1994 1994 I took over responsibility for the IgAN patient register with clinical data and an associated sample collection in biobank. Both the register and the sample collection continue to grow in size and follow-up time. The project resulted in my dissertation in 2012 on "Factors that control the progression of chronic kidney disease in IgAN". In order for our collected data and sample material to be of the greatest possible benefit, I have since 2009 been active in a number of international research collaborations on IgAN. I was also one of the initiators and actors from the Kidney Medicine Association who in 2015 created a kidney biopsy register part for our Swedish quality register SNR. The register enables epidemiological studies of all kidney diagnoses in Sweden as well as a future evaluation of improved treatment options on the number of patients who are in need of kidney replacement treatment and / or suffer from cardiovascular complications and premature death. With the redistribution of 40% of the Kidney Medical Care in Stockholm from Karolinska University Hospital to Danderyd Hospital, I have in my work there (since 2016) the opportunity to follow patients whose care I have been responsible for for almost two decades. There is no stronger motivation than to contribute to future improved opportunities to promote health.