SVT – the Swedish national broadcasting company – highlights the impact of research on AI for breast cancer detection in mammography, conducted by MedTechlabs researchers Kevin Smith and Fredrik Strand. Also, Lancet published a scientific article on the study conducted at Capio Sankt Göran Hospital in Stockholm.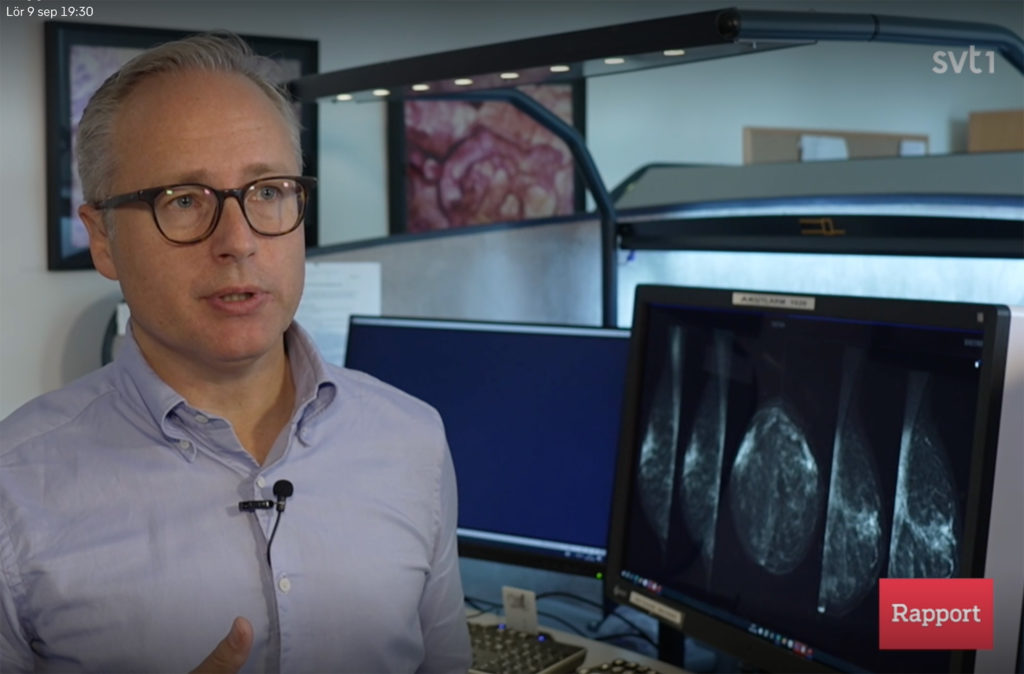 What differences in cancer detection and unnecessary recalls are the results of various combinations of AI and radiologists? Lancet Digital Health has published the results of a prospective clinical trial conducted in Stockholm.
MedTechLabs researcher Fredrik Strand is surprised at how accurate the AI was and says that the potential for AI to handle most of the screen-reading is huge.
Karin Dembrower is chief physician and medical director of the Mammography Department at Capio S:t Göran's Hospital where the clinical study was conducted. She is very satisfied with the results.
– We found slightly more cancer and recalled fewer women who turned out to be healthy, so we made fewer women worried. And we freed up time for the radiologists to do other diagnostics than looking at mostly healthy women's images. We have managed to cut the queues considerably so we are a queue-free breast centre now, she says in the feature.
The AI-assisted breast cancer detection system has been operational since summer 2023 at St Göran's Hospital in Stockholm.
– We have shown that our AI technology works on St Göran and their equipment. But that doesn't mean that any AI will work on all equipment, so it's something you need to check before introducing it, says Fredrik Strand in the same feature.
Watch the tv-feature here (in Swedish)
Read the Article in Lancet Digital Health here (full text)
Do we have the right organisation for highly specialised care in Sweden, with seven university hospitals competing for highly specialised assignments?
That question was debated at the Almedalen seminar where Staffan Holmin and Mats Danielsson participated: "From frontline to routine care. How to create the cutting-edge healthcare of the future?". The panel also included Acko Ankarberg Johansson, Minister of Health, Björn Zoëga, Hospital Director, Karolinska University Hospital, and Annika Östman Wernerson, President of Karolinska Institutet, Olivia Wigzell, Director General, National Board of Health and Welfare.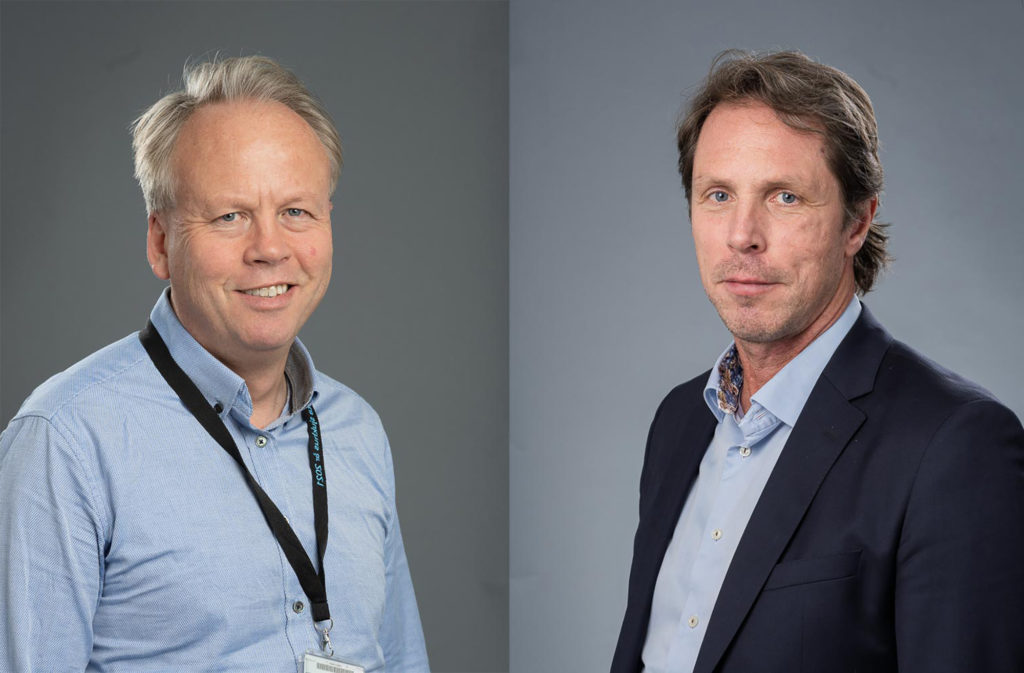 The seminar was organised by the Karolinska University Hospital and Dagens Medicin Sverige. Nina Hedlund was the moderator. Here is a web link to the seminar (which was held in Swedish): https://lnkd.in/gih5QWay