Cloud platform to get MedTechLab's research results into healthcare faster
New collaboration in radiology. MedTechLabs has chosen Collective Minds Radiology for its investment in teaching in acute stroke. The contract is for three years and allows the platform to be used for other areas as well. The idea is that the new cloud technology will both contribute to faster implementation of new treatment methods and increase interest in radiology among younger physicians.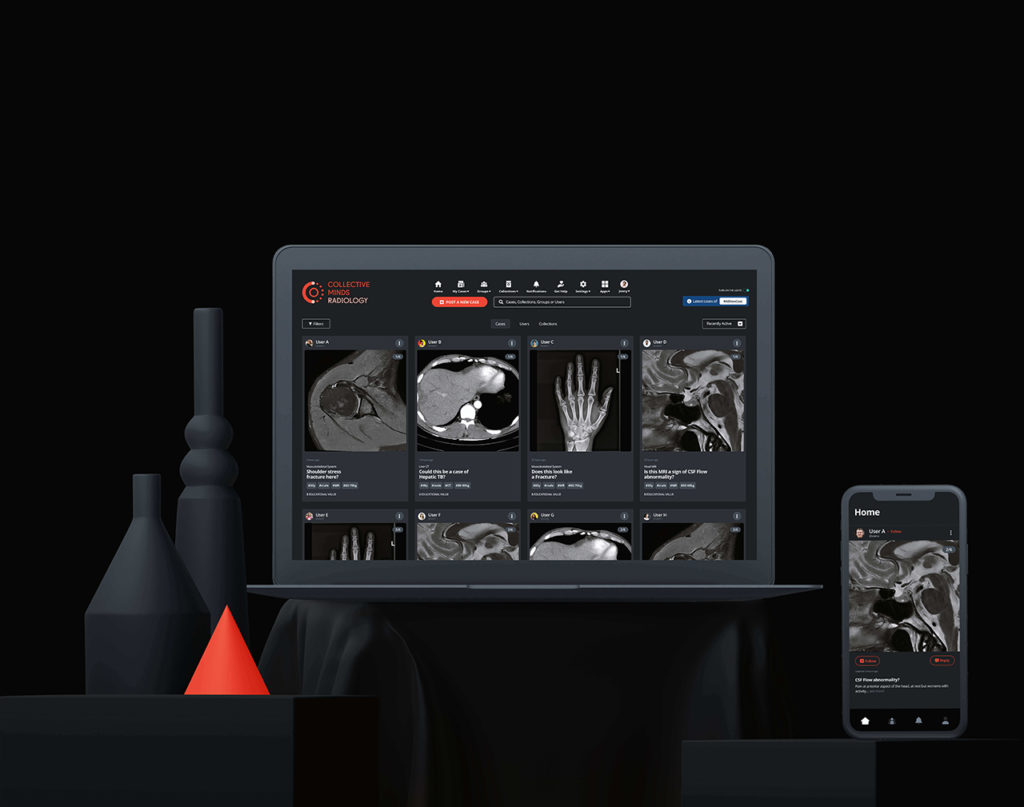 MedTechLabs focuses on major diseases, such as cancer and stroke, and is located next door to the new Karolinska University Hospital in Solna. An important goal is to ensure that research results are quickly used in healthcare. With the cloud service from Swedish Collective Minds Radiology, MedTechLabs will now offer the further developed e-course "Acute stroke treatment within 24 hours – decision support with perfusion", led by Håkan Almqvist, senior physician, and specialist in neuroradiology at Capio St Göran. The target group is students in the residency program in radiology and active radiologists throughout Sweden.
– The collaboration is a good example of how MedTechLabs collaborates with other life science actors to disseminate research results and increase implementation in Swedish healthcare. Collective Minds Radiology got its start at KI Innovation and MedTechLabs has its premises and CT lab directly adjacent to Karolinska University Hospital, five minutes from the hospital's clinical activities, says Håkan Almqvist.
The agreement between MedTechLabs and Collective Minds Radiology runs for three years and means that other projects within MedTechLabs can also use the platform to share and interact with radiological images in a secure way. With a growing elderly population, increased digitization in health care, and the new opportunities in diagnostics that technological development brings, it is important that researchers and clinicians get better tools to collaborate on radiological images.
– Collective Minds Radiology was founded with the vision of building the world's largest platform for collaboration in health, starting with radiology. Today we are a hub for collaboration between academia, healthcare and business, all of which need each other, explains Anders Norell, co-founder and CEO of Collective Minds Radiology.
With new advances in medical research, there is a growing need for education where radiological images are central to learning. "However, there is a shortage of skilled radiologists in Sweden, which is a problem for the healthcare system," explains Niclas Roxhed, Director of MedTechLabs.
– By launching our redesigned e-course on this modern platform, we also hope to increase interest in the field of radiology among the doctors who are currently training. Ultimately, it is crucial for academia, hospitals, and medical technology companies that we secure tomorrow's competence in radiology, concludes Niclas Roxhed.
The e-course "Acute stroke treatment within 24 hours – decision support with perfusion" will be launched on Collective Minds Radiology's platform during the year and will be free of charge for healthcare professionals in Region Stockholm and available for the entire Nordic region.