Program Director Spectral CT and Endovascular Techniques and Professor of clinical neuroimaging at Karolinska Institutet and consultant neuroradiologist at Karolinska University Hospital.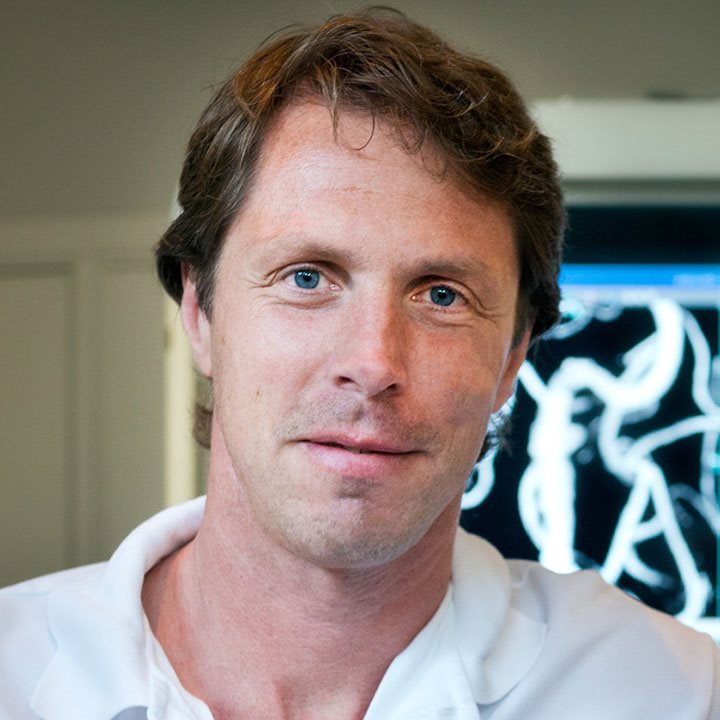 – As professionals from the healthcare sector we can see the needs and create a wish list to discuss together with the engineers. By combining our knowledge, we within MedTechLabs can solve problems that cannot be solved in elsewhere, says Staffan Holmin.
Staffan Holmin is the head of image and function at Karolinska Institutet, as well as a neurosurgery and neuroradiologist, chief physician in neurointervention at Karolinska University Hospital. Together with colleagues within the neuro specialties he has built up and developed the emergency stroke care in Stockholm and also on an international level, and he heads a multidisciplinary research group at KI.
The research is focused on the diagnostics and treatment of stroke and also to develop new techniques and instruments to deliver cells and drugs, and to take samples from organs that are hard to access, by using the blood vessels as inner passages. He has given the Sven-Ivar Seldinger honorary lecture at the European congress of radiology and received the Hans Wigzells foundation science prize. The technique to deliver substances and cells to organs through the wall of the blood vessel is undergoing commercialization in cooperation with AstraZeneca. Staffan Holmin is deputy director and a research leader at MedTechLabs. He manage the research program Spectral CT-imaging and Endovascular Techniques together with Mats Danielsson.