Programme Bioelectronic Medicine
Stimulation of the vagus nerve may be the anti-inflammatory treatment of the future.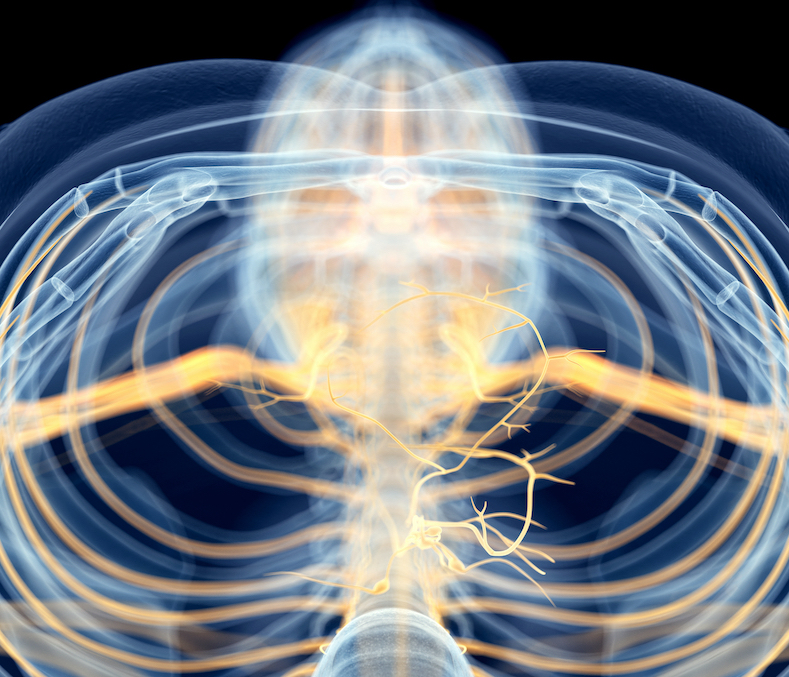 Inflammatory diseases cause a great deal of suffering for patients all over the world, as well as creating challenges for healthcare.
Imagine an implant that sends electrical pulses to a nerve instructing it to signal the immune system to suppress inflammation in the body. Trials are already underway on patients with chronic inflammation, with promising results. Bioelectronic medicine may be able to reduce the use of anti-inflammatory drugs, as well as directing treatment to the inflamed body part.
The focus of the programme is on being able to monitor and stimulate the vital vagus nerve with short electrical pulses in order to treat inflammatory diseases in a targeted manner. This is the first programme in the world to clinically implement bioelectronic medicine to treat inflammatory diseases at the point of care. Beginning in January 2020, this interdisciplinary collaboration brings together physicians, immunologists, engineers and mathematicians. Research is primarily focused on studying how signals are transmitted between nerves and immune cells at a molecular level and which parts of the long vagus nerve communicate with the immune system, because, even if clinical data is available to demonstrate the potential of the method, there is some way to go before it can be implemented in healthcare.
The programme is co-directed by Peder Olofsson, Medical doctor and docent at Karolinska Institutet and Henrik Hult, Professor in Mathematical statitics at KTH.