Interview with Mattie Salim
A radiology resident at Karolinska University Hospital with an interest in breast imaging research. Mattie Salim is a radiology resident at Karolinska University Hospital and Phd Student at Karolinska Institutet. She is also affiliated to MedTechLabs.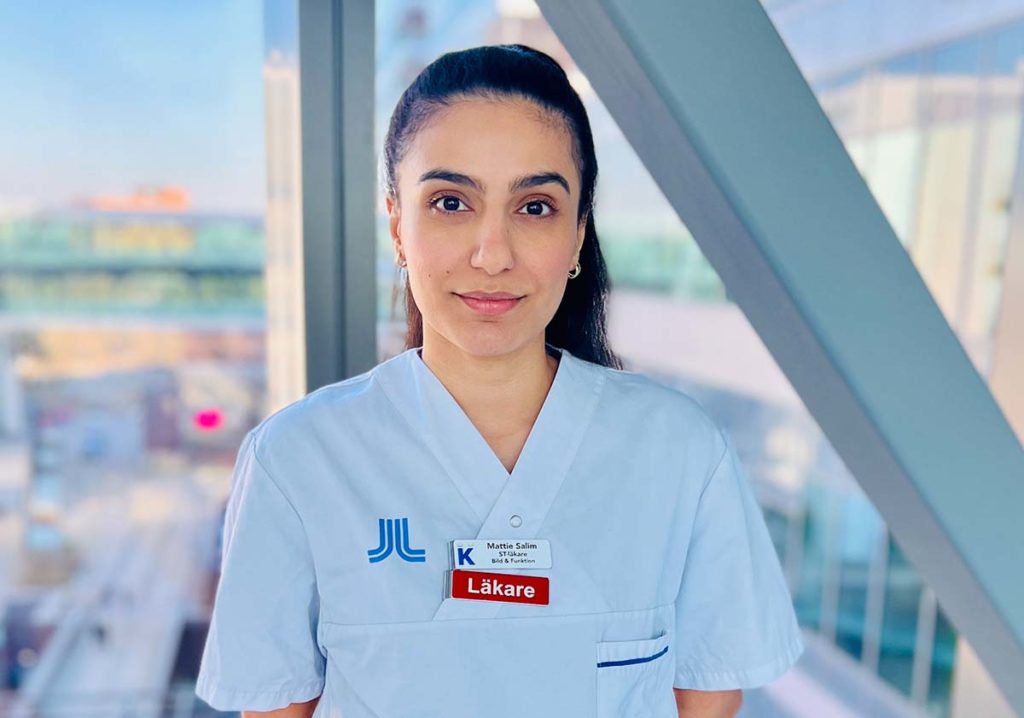 What research are you doing at MedTechLabs?
– My research is about how we can use AI CAD to improve breast cancer screening. Breast cancer is the most common cancer type among women in the world today. And even though the breast cancer mortality rate has decreased since breast cancer screening was implemented in Sweden in the 90's there is still room for improvement. In our ongoing randomized clinical study ScreenTrustMRI, we explore different algorithms to select women for supplemental MRI screening to detect missed cancers.
What impact are you hoping your research will have?
– That earlier detection with the help of AI will minimise the number of missed cancers that otherwise would have been more advanced at the time of diagnosis. Advanced breast cancer come with a poorer prognosis, therefore early detection is of great importance to further reduce breast cancer mortality.
When might the results be of practical use to patients?
– Since its an ongoing clinical trial we won't know the results until the study is complete, our aim is by the end of 2023. By then we are hoping to have examined 1 000 women with MRI screening. We wish for our results to lead to an improvement in today's breast cancer screening programme. However, since MRI is very expensive, we depend on our results to know if the combination of AI and MRI is socioeconomically justifiable.
What is your background and motivation as a researcher?
– Early in my career as a physician i realized i wanted to be a researcher. I have been doing research at Karolinska Institute on the evaluation and implementation of AI CAD algorithms since 2019. Being part of Fredrik Strands research team has given me the opportunity to conduct important and exciting projects. My motivation is all breast cancer survivors and my focus is the more than 650 000 women who die of breast cancer each year in the world.